Tips for Buying Grandezza Homes
Posted:
Make Buying Your Grandezza Home Easy!
The most important thing you need to do is choose the right real estate advisor, especially when you want tips for buying Grandezza homes for sale. As a Grandezza specialist, I can help you to make the right buying decision by helping you to:
1.  Find the neighborhood that supports your lifestyle the best. There's a lot to choose from in Grandezza. Prices start around $200,000 and go up to approximately one million.  There are single-family homes, villas, condominiums, waterfront estate homes and the list goes on. After we review your wants and needs, I can tell you which subdivisions will support your lifestyle.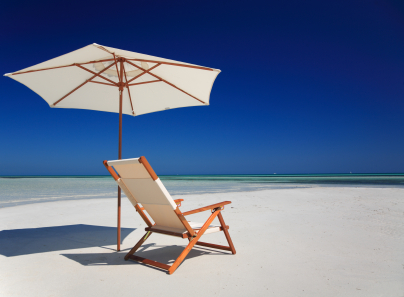 2.  Understand the association types and fees before you make a decision. There are a number of different ways that fees are structured. For example, each Grandezza homeowner must have at least a Social Membership at The Club at Grandezza.  That membership gives you access to dining and social facilities.  Club Members have access to tennis, swimming, fitness and social facilities.  Golf and Sports memberships are also available, offering additional privileges you may enjoy.
You'll be glad to know that none of the Grandezza homes for sale are in Community Development Districts (CDD).  If you buy in Grandezza, you can avoid the CDD fees.
When we work together, you won't waste any time looking at property that doesn't meet your requirements.  It's never pleasant to fall in love with a home or subdivision, only to find that the fees and rules aren't going to work for you.
3.  Get the most for your money when you buy new construction homes. If you don't have your own representation when you look at new construction homes, the odds are very low that you'll be offered a deal that meets all of your requirements. It makes sense because the sales people at the development must protect the builder's interests. You'll get the most for your money when you buy new homes by taking me with you because I'm experienced at negotiating with builders in Grandezza.
4.  Access to gated communities. Driving through neighborhoods where you might want to purchase is fun – and you get a feel for the neighborhood. I can get you past the gates to do those types of drive-throughs and provide inside information at the same time!
5.  Make buying long-distance as easy as moving across the street. If you're moving here from out of state, and/or you're going to be seasonal part-time residents, you'll have unique needs.  For example, you'll want to know which neighborhoods allow weekly rentals, or you'll want to take advantage of technology to improve communications if you're out of town. Understanding your needs, providing information, communicating, and helping you make choices is what I do. I have experience with complicated multi-party negotiations involving small to multi-million dollar deals.
Review Grandezza Comparable Closed Sales
When you want to talk to a Grandezza expert, please use the form below to send an email.  My local knowledge will help you make the best decisions when you're buying Grandezza homes for sale!
We value your privacy. The information you entrust to us will be kept confidential. Your contact information will never be sold to or shared with a third party. There is no obligation.