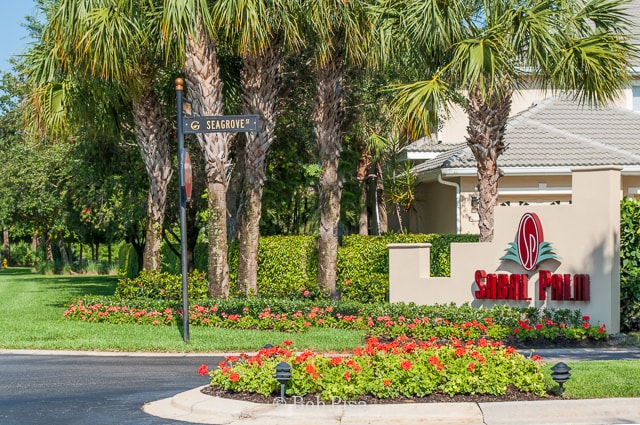 View All Sabal Palm Listings
Amenities:

Golf

Tennis

Fitness

Community Pool
Sabal Palm Condos for Sale…
Quality and Comfort in Beautiful Surroundings
The richness of life in Grandezza is evident as you view the Sabal Palm condos for sale. Residents can enjoy their good fortune every day.  The world class golf course and richly decorated club house might be enough incentive to make Grandezza your home.  But when you add the social membership to the club that is part of home purchase, the lakes, the tennis, the social activities, it's hard to see why you wouldn't want to call Grandezza your home.
The local communities of Naples and Fort Myers supply all the fine shopping, dining, entertainment and educational opportunities that suit  a variety of tastes.  Enjoy the nightlife, the beaches, the boating and more. And if you can ever tear yourself away, nearby Southwest Florida International Airport makes traveling convenient.
Your Sabal Palm exclusive preferred listing right here on
Grandezza Real Estate℠
Sabal Palm Condos for Sale in Grandezza
These carriage and garden home designs take advantage of the natural surroundings of Florida and the Grandezza communities.  Each home contains 1400 sqaure feet to more than 2000 square feet of  upscale living space with a one car garage. The architectural features, fixtures and finishes will exceed your expectations. Relax by the neighborhood swimming pool or take part in the other activities available to Grandezza residents.
IMPORTANT NOTE for Buyers regarding the square footage number reported. It is intended that the square footage number represent the "living area" i.e. the square footage that is air conditioned and heated living space. This is not always the case, consult your REALTOR®.
Come to see if one of the Sabal Palm condominium homes for sale should  be your new home.  As a Grandezza home specialist, I can provide all the facts and figures you need to make that decision.  Please use the form below to send an email, then, we can begin to explore the possibilities.
We value your privacy. The information you entrust to us will be kept confidential. Your contact information will never be sold to or shared with a third party. There is no obligation.
Review recent Sabal Palm Comparable Sales History
Sabal Palm homes for sale Grandezza street address: Seagrove St, Estero, Florida 33928
Sabal Palm condominium association