2019 Grandezza Real Estate Activity Compared to Estero
Posted: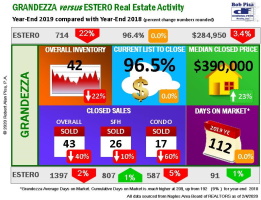 How well did Grandezza fair compared to the broader Estero real estate market?
The infographics below tell the story.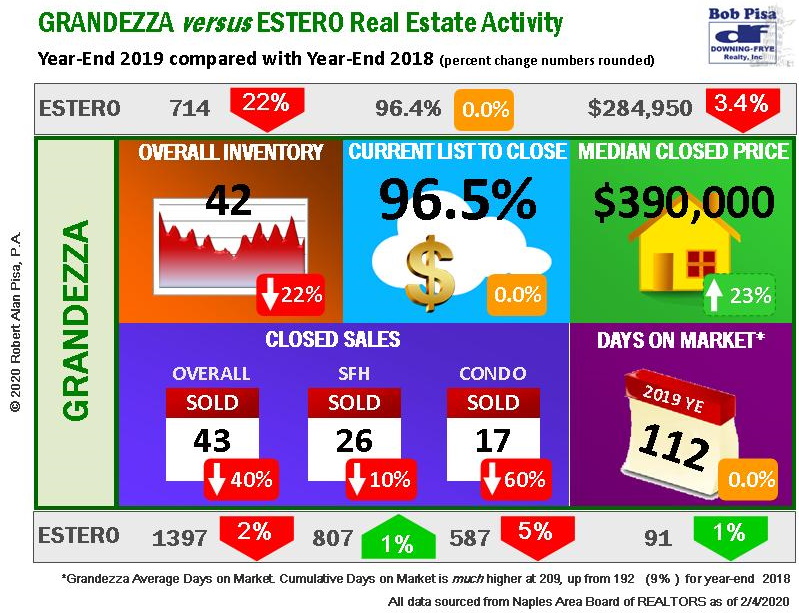 Also interesting is the combined Bonita Springs and Estero market. Estero, based on sales volume, is about 42% of the combined markets.